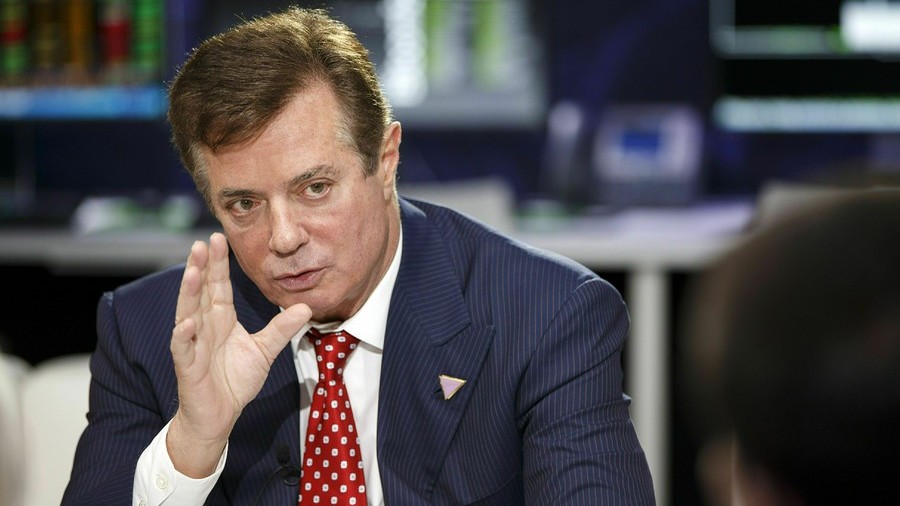 Former Trump campaign chair Paul Manafort has pleaded guilty to two criminal charges, as part of a plea deal between Manafort and Special Counsel Robert Mueller, according to US media reports,
Manafort pleaded guilty to one count of conspiracy against the United States and one count of conspiracy to obstruct justice. Manafort had been facing seven counts of foreign lobbying violations and witness tampering, relating to his time lobbying for former Ukrainian president Viktor Yanukovych over a decade ago.
In a separate trial in Virginia last month, a jury found Manafort guilty on eight counts of tax and bank fraud crimes.
While he was prosecuted by Mueller – originally tasked with uncovering alleged collusion between the Trump campaign and Russia in 2016 – none of Manafort's charges relate to collusion. After the former campaign chair was found guilty last month, Trump tweeted that the felt "very badly for Paul Manafort," and accused prosecutors of pressuring his former colleague with old charges to force him to cooperate with the ongoing 'Russiagate' investigation.
I feel very badly for Paul Manafort and his wonderful family. "Justice" took a 12 year old tax case, among other things, applied tremendous pressure on him and, unlike Michael Cohen, he refused to "break" – make up stories in order to get a "deal." Such respect for a brave man!

— Donald J. Trump (@realDonaldTrump) August 22, 2018
In the Virginia trial, Mueller's team had sought to portray Manafort as a man of wealth, who lived a life of luxury at the expense of the American taxpayer.
With Manafort possibly facing decades in prison, President Trump has vaguely teased the possibility of extending a pardon to his old campaign chairman, telling Fox & Friends' Ainsley Earhardt last month that he has "great respect for what he has done in terms of what he has gone through."
Trump would be well within his rights to pardon Manafort, but Democratic lawmakers have cautioned him against such a move. Any attempt to pardon Manafort, Senator Ron Whyden (D-Oregon) argued, "would be a gross assault on the rule of law, and constitute high crimes and misdemeanors" – grounds for impeachment.
It is not yet clear whether Manafort intends to cooperate with Mueller's 'Russiagate' probe. Rudy Giuliani, Trump's attorney, tamped down talk of cooperation on Thursday, telling Politico that if Mueller's team "were going to get anything from him, they'd have gotten it already."
"There's no fear that Paul Manafort would cooperate against the president because there's nothing to cooperate about and we long ago evaluated him as an honorable man," Giuliani continued, adding that the possibility of a pardon is still open.
Like this story? Share it with a friend!