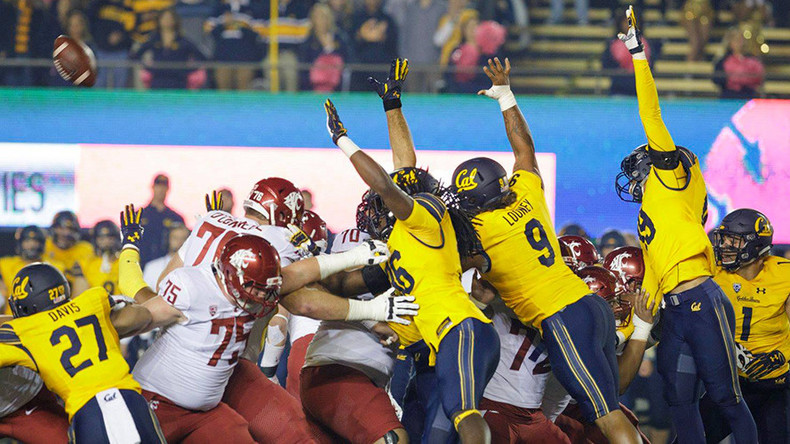 A US college football quarterback catapulted to overnight fame after he made an incredible front flip leap to score a now-viral touchdown.
California Golden Bears quarterback Ross Bowers scored the incredible touchdown by executing an unbelievable jump into the endzone, flipping completely over another player in the process.
Footage of the feat shared by Sports Illustrated on Facebook gathered over 63,000 views within five hours of posting.
The impressive acrobatics left audiences stunned at the player's dexterity.
Some sports fans pointed out a likely explanation for the 20-year-old's high flying stunt: Bower's mother, Joanne, is the former head gymnastics coach at the University of Washington.
His team went on to trounce the Washington State Cougars 37 to 3.
This is not the first time Bowers has demonstrated his somersaulting prowess on the football field.
He pulled off a similar stunt while still in high school – front flipping over two defenders before landing on his feet.